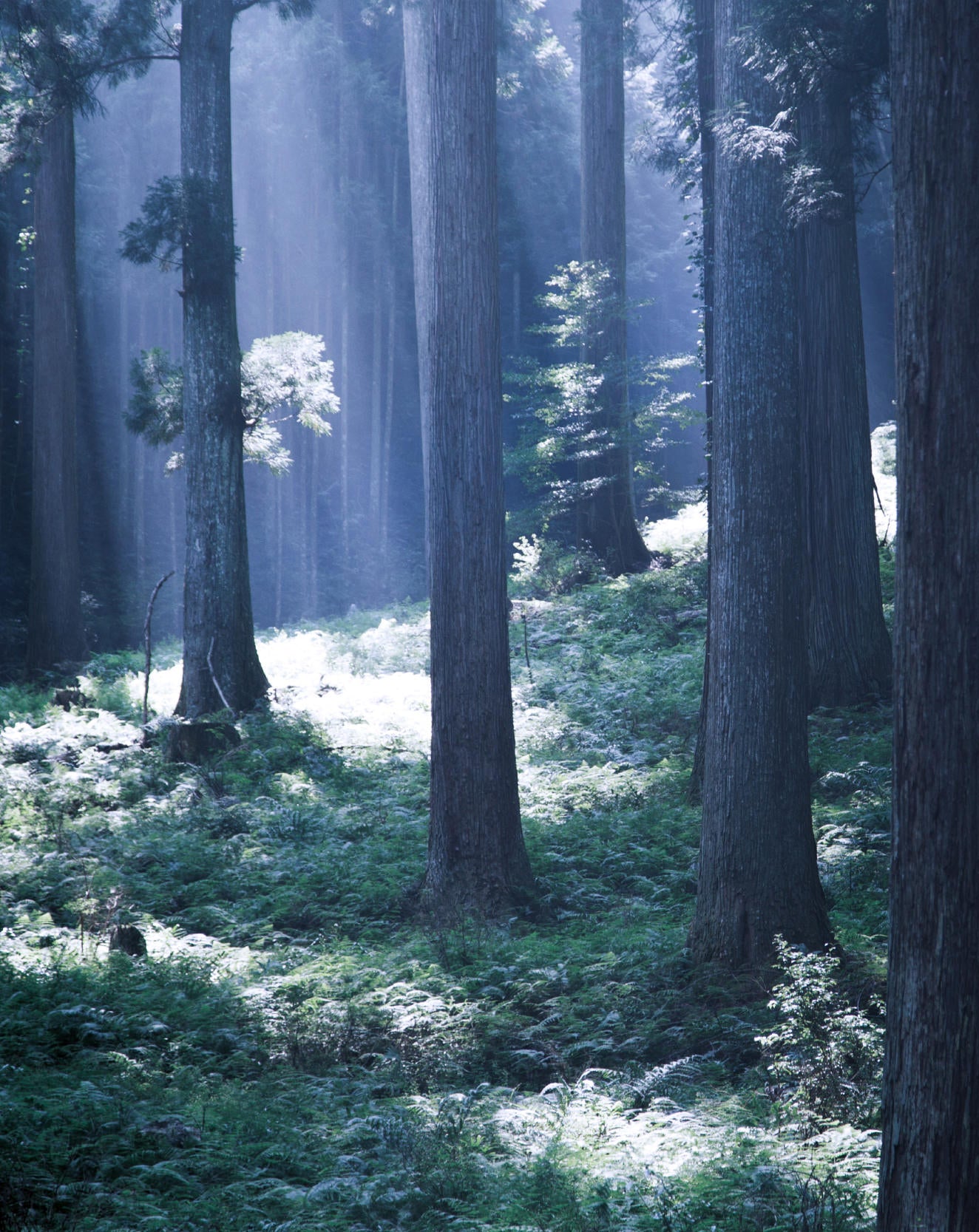 MATERIAL
素材・加工について
Highest quality coniferous trees over 200 years old
As joiners, the wood we use to make shoji screens is 200 to 300-year-old coniferous large-diameter trees. Even a small diameter tree less than 100 years old was planted by my great-grandfather three generations ago. As for large diameter trees, we use trees that were planted by my great-grandfather's great-grandfather six generations ago. In addition, we use only strictly selected pieces that have good color grains without compression/tension, knots, sap, and defects such as checks and splits.
MATERIAL 01

Reveling the aging aesthetics from the natural beauty of the wood.

The sawn boards are dried naturally for approximately 4 to 6 months. Natural drying is literally a method of drying by exposing to the sun, but it requires a larger space and considerable time and effort compared to general artificial methods. The standard moisture content for use as a fixture material is 12-15%, which is considerably drier than commonly used lumber. Naturally dried wood has low CO2 emissions because of its longer drying period, retains its oil content, has fragrance, is lustrous when shaved, and possesses the wood's natural beauty. After shoji screens are completed, they play an active role in partitioning space where they are installed, and/or transforming sunlight into soft soothing light. Shoji screens, which does not peak when they are made, but rather slowly "age beautifully" over a long period of time, can only be made from naturally dried wood.

MATERIAL 02

Reusing shoji scraps to breathe new life into Shoji

The wood used to make shoji screens is of such high value and quality, but because all of our orders are customized, we inevitably end up with scrap wood. Although some of the size that are unusable for shoji can be used as core material for doors, the smaller sized scraps had no use and were incinerated, even though we thought it was a waste. SHA/SHA products are developed with the intention of making products from environmentally friendly wood with minimal waste as possible, and to contribute even in a small way to the environment by using wood in a sustainable manner.